Keynote Speakers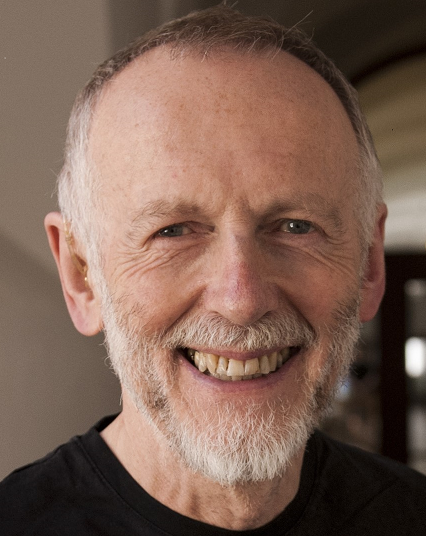 Prof. Dr. Ian CHRISTI
Film and Media Studies
Birkbeck, University of London
Fellow of the British Academy
Editorial Advisor, Screen Studies
Title of Speech: 'At Home with Cinema? Speculating About the Future of Film'
During the pandemic, there has been a massive increase in consumption of film at home. Marks a significant change in the place of cinema in society. Will film festivals return in the form they have had for decades? Will the mass audience return to cinema attendance? And will streaming platforms become the new major force in world cinema, replacing Hollywood's traditional studios? Prof. Christie will concentrate on these questions in his speech.
Biography:
Ian Christie is a former president of the EU network Europa Cinemas, and a film scholar who has specialised in studying audiences and film spectatorship in recent years. He is Professor of Film and Media Studies at Birkbeck, University of London, and a Fellow of the British Academy. He has written several books including studies of the works of Michael Powell and Emeric Pressburger, Martin Scorsese and the development of cinema. He is a regular contributor to Sight & Sound and Screen Studies journals and a frequent broadcaster.
Prof. Christie have previously been Professor of Film Studies at the University of Kent (1997-9) and Visiting Lecturer in Film at Oxford University (1995-8).
Earlier, he worked at the British Film Institute from 1976-96 in various capacities, as head of Distribution, Exhibition, Video Publishing and, finally, Special Projects. This last involved co-producing a television series on early cinema for BBC2,
The Last Machine
presented by Terry Gilliam (1995); and co-curating an exhibition at the Hayward Gallery, Spellbound: Art and Film(1996), which included work by Gilliam, Greenaway and two subsequent Turner Prize winners, Douglas Gordon and Steve McQueen.
He advised on the exhibition
Modernism: Designing a New World
at the V&A in 2006 and in the same year was Slade Professor of Fine Art at Cambridge University. Director of the AHRB Centre for British Film and Television Studies, with its headquarters at Birkbeck, from 2003-05, he also directed its London Project and is currently director of the London Screen Study Collection, housed in Birkbeck's new Centre for Film and Visual Media Research.
Recent lectures and conference papers have been on:
representing dreams, the English school of production design, Dali and Surrealist Cinema, Bluebeard's Castle and total cinema

early cinema in London (linked to a touring exhibition Moving Pictures Come to London: 1894-1914), the impact of digital exhibition

reverse narrative in cinema

the career of Michael Powell

trick films by Robert Paul and Georges Melies (SheffieldMalevich and Eisenstein

the 1905 Russian revolution on film (St Andrews)
Sokurov and contemporary Russian cinema

animation and the unconscious
Selected Bibliography of Prof. Ian Christie
The Art of Film: John Box and Production Design (Wallflower, 2009) I
A Matter of Life and Death

(BFI, 2000)

Gilliam on Gilliam

(Faber, 1999) [ed.]
Scorsese on Scorsese

(Faber and Faber, 1996 - revised edition) [ed. with

David Thompson], 4th edition.
The Last Machine: Early Cinema and the Birth of the Modern World

(BBC/BFI, 1994)

Arrows of Desire: the films of Michael Powell and Emeric Pressburger

(Faber and Faber, 1994 – revised edition)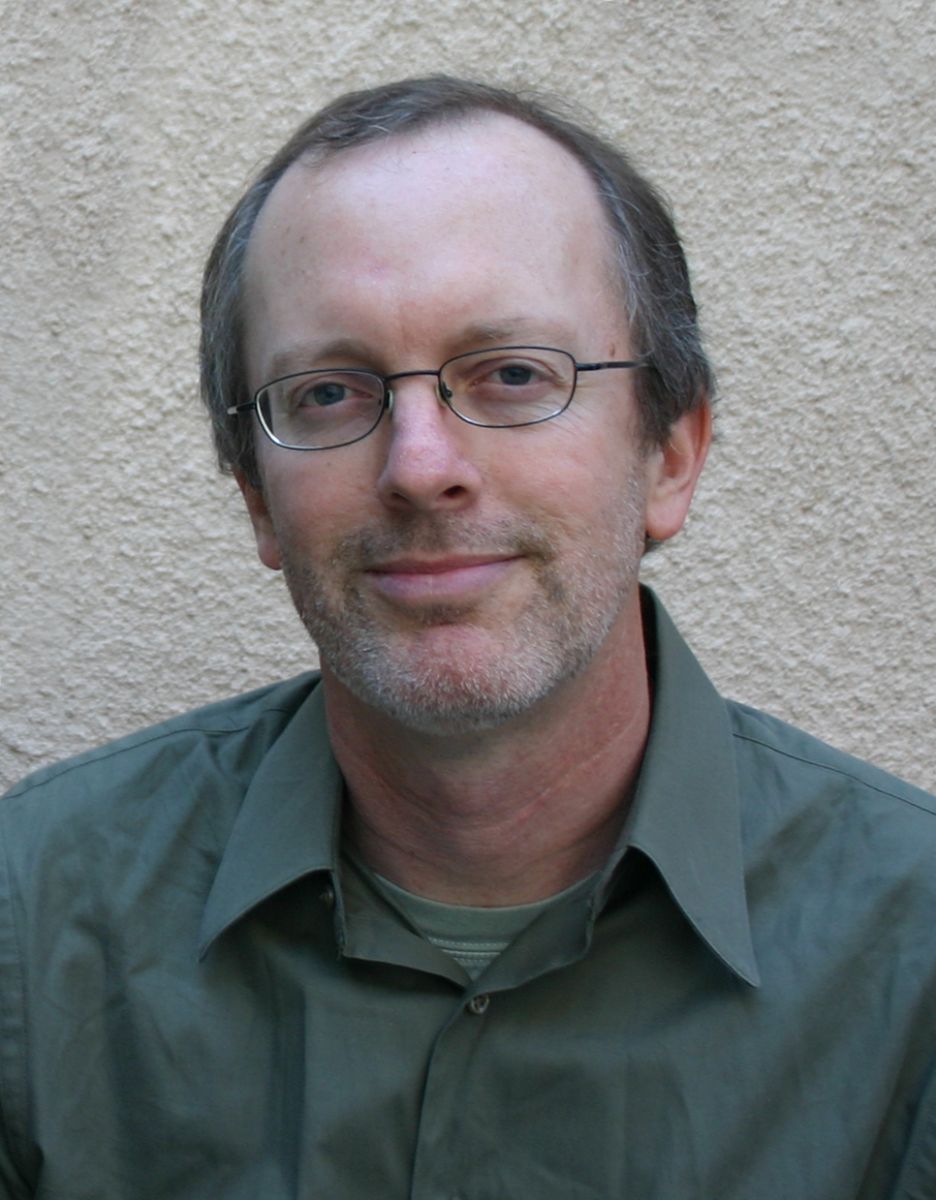 Prof. Dr. Steve ANDERSON
Chair, Film, Television and Digital Media
School of Theater, Film and Television
University of California (UCLA)
Title of Speech: "Every Image A Database: The Act of Seeing with Mechanical Eyes"
In his speech, Prof. Anderson will make connections between technologies for machine learning and image synthesis as a metaphor for understanding industrial practices that use data analytics to shape commercial media development.
Biography:
Steve Anderson is a scholar-practitioner working at the intersection of media, history, technology and culture. He teaches classes in the production and theory of digital media in the School of Theater, Film and Television and holds a joint appointment in the department of Design Media Arts.
His book Technologies of Vision: The War Between Data and Images (MIT, 2017) surveys the emergence of competing regimes of computational and photographic image making from the 1830s to the present, focusing on cultural implications related to space, data visualization and surveillance. His previous book, Technologies of History: Visual Media and the Eccentricity of the Past(Dartmouth, 2011), investigated the emergence of experimental history across a range of visual media including film, TV and digital games. With Christie Milliken, he is co-editing the anthology Reclaiming Popular Documentary.
In 2015, Anderson was awarded a Digital Innovation Fellowship by the American Council of Learned Societies to create Technologies of Cinema, an ongoing work of digital scholarship that explores the tortured history of computation seen on film and TV since 1950, incorporating video essays and textual analysis in an open access media archive. He is also the founder/principal investigator of the public media archive and fair use advocacy network Critical Commons. With Tara McPherson, he co-edits the interdisciplinary electronic journal Vectors and serves as co-principal investigator of the Alliance for Networking Visual Culture, developers of the open source electronic publishing platform Scalar.
His scholarly work has appeared in the journals Visible Language, InTransition, American Literature, GAME: The Italian Journal of Game Studies, The Journal of Media Literacy Education, Frames Cinema Journal, Profession, Pre/Text, The Moving Image, Release Print, The Independent, Filmmaker, Res Magazine, Intelligent Agent, Film Quarterly and Digital Humanities Quarterly, and is anthologized in the books Transmedia Frictions: The Digital, the Arts, and the Humanities; F Is for Phony: Fake Documentary and Truth's Undoing; Television Histories: Shaping Collective Memory in the Media Age; Digital Youth, Innovation and the Unexpected; Debating New Approaches to History; and New Media, Old Media: A History and Theory Reader.
Before coming to UCLA TFT, Anderson taught for 15 years in the USC School of Cinematic Arts, where he was the founding director of the practice-based Ph.D. program in Media Arts + Practice and a faculty member in the divisions of Interactive Media & Games, Media Arts + Practice and Critical Studies.
A former documentary film editor, Anderson worked on numerous productions for National Geographic, the U.S. Holocaust Memorial Museum, NHK and ABC. He also served for more than a decade as a board member of Los Angeles Filmforum and continues to co-curate with Holly Willis a screening series devoted to experimental digital media titled Blur + Sharpen.
His work has received support from the American Council of Learned Societies, the NEH Office of Digital Humanities, the Andrew W. Mellon Foundation, the MacArthur Foundation, the National Endowment for the Humanities, Adobe Systems, Oculus VR, Related Content Database and Google Daydream.
As director of the Transient Media Lab, Anderson catalyzes experiments with a deliberately unstable array of media and technology positioned at the intersection of documentary, interactive and immersive media. His project Live-VR Corridor received the award for Best Mixed Reality at the New Media Film Festival in 2018.